>
>
>
Wine Beer Compressor Pasteurizer
Wine Beer Compressor Pasteurizer
Brand :PROSKY
Product origin :NanJing Of China
Delivery time :15-30 days
Supply capacity :500 Units/year
PROSKY win a number of national patents, and constantly innovation to meet customer needs. All important components of the machines use international well-known brands to achieve high reliability and performance.
AISI304 food-grade stainless steel, UFI approved environment-friendly R404A refrigerant and foaming materials.
Porsky has perfect production and quality control system, all machines pass Certifications of ISO, CE , SGS , etc. .
1 Year warranty for whole machine, and 3 years for compressor. We will also provide one year's free spare parts to enhance and extend the life cycle of the machines.
24 hours online service, have professional after-sales service team to provide timely technical support.
Wine Beer Compressor Pasteurizer
Product Description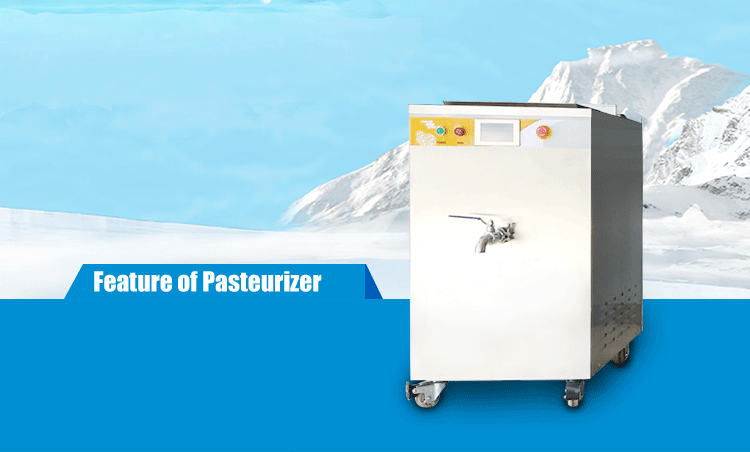 FEATURE:
1.Touch Screen easy operation system.
2.Capacity: can be customized for your requirment,Default capacities include 20L,35L,60L,120L.
3.Automatically cooling from 85℃ or 65℃ high temperature pasteurizing and keep fresh for 72 hours.
4.Temperature: accroding to user requirements to adjust.
5.Usage: use for milk,Juice,Yogurt,Ice cream milk paste.
6.Applications: farm ,ice crean shop,bakery shop,restaurant.
PARAMETER:
Model
PAMA 20L
PAMA 35L
PAMA 60L
PAMA 120L
Production in 2 hours/L
20
35
60
120

Bowl Capacity/Min L

10
15
20
30

Bowl Capacity/Max L

20
35
60
120
Speed/Mix
1or2
1or2
1or2
1or2
Voltage
220
220/380
220/380
220/380
Frequency
50/60
50/60
50/60
50/60
Phase
1
1/3
3
3
Refrigerant
R404A
R404A
R404A
R404A
Condenser
Water/Air
Water/Air
Water/Air
Water/Air
Power/KW
3.75/3.87
5.75/5.9
7.75/7.9
11.1/11.5
Dimension/CM

51*89.5*99/

51*111.5*99

53*93.5*115.5/

53*116.5*115.5

69.5*93.5*115/

61.5*119.5*115

71*106.5*127/

71*140.5*127

Net Weight/KG
160
170
200
280
PRODUCT DISPLAY: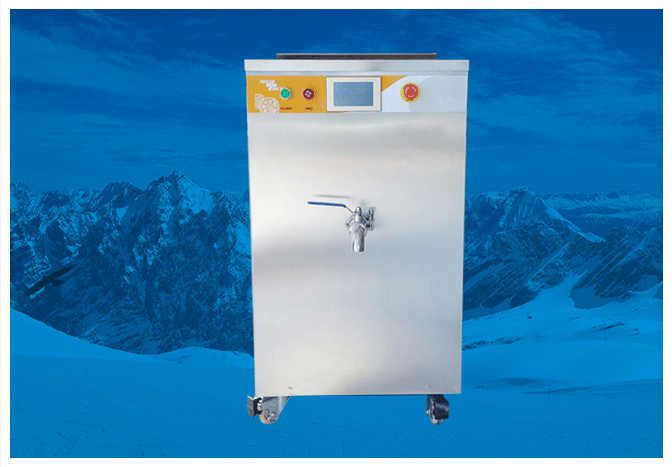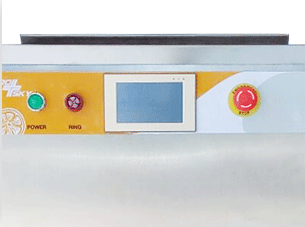 PLC Touch Screen Panel
Easy operation and more intuitive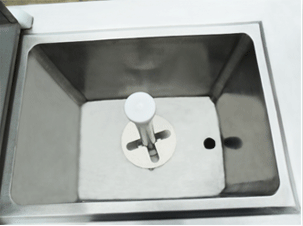 Utility Model Patented
Mixing Device
AISI304 food-grade stainless steel
Rectangular cabinet design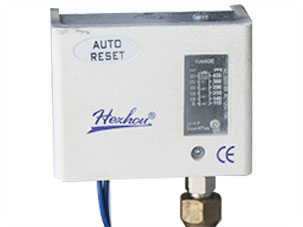 High Voltage Protection Switch
For heat perservation performance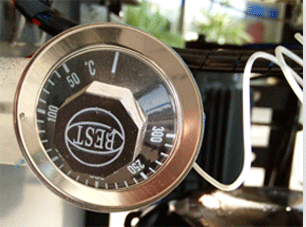 Heating Medium Controller
Anti-freeze liquid temperature controller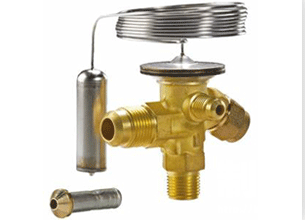 Danfoss Expansion Valve
Original imported. Stainless steel
temperature sensing element. High
Compressive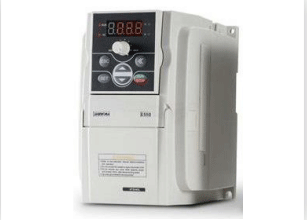 Good Quality Inverter
Bear 20% fluctuate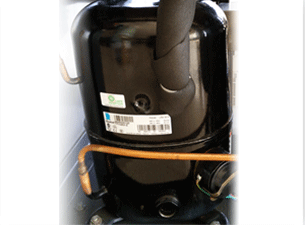 Original Imported Compressor

"Heart" of cooling system.
It is suitable for various climatic
conditions and also durable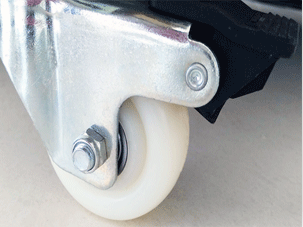 Wheels With Brake
Easy for moving, durable in use
COMPONENT ADVANTAGES:
1.Original imported Aspera,Tecumseh or Bitzer Compressor can be chosen as buyer requirement.
2.According to user environment and local climate to choose Air_Cooler or Water_Cooler .
3.The whole machine material is AISI304 food-grade stainless steel.
4.Other units : Danfoss Expansion Valve ,R404A refrigerant,Top Brand Control Parts.
5.PLC Touch Screen simple operation system.
6.Output is adopted the low noise and undisturbed technology.
7.The practical and new type patented churning system improve emulsification of the base.
8.The rectangle design of the poy can save more space.
9.1 year warranty for whole machine, and 3 years for compressor. We will also provide one year's free spare parts to enhance and extend the life cycle of the machines.
RELATED PRODUCTS: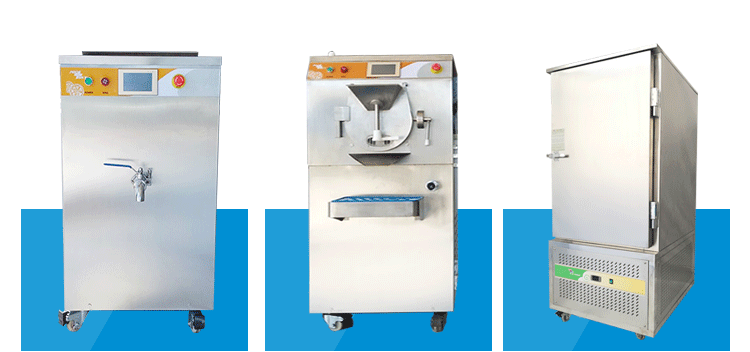 Pasteurizer
According to the different varieties of raw materials to achieve high temperature 85 degrees Celsius or low temperature of 65 degrees Celsius pasteurization, and then automatically aging treatment and preservation process,to ensure that the ice cream or other food raw materials healthy, and effectively improve the ice cream or other food taste more mellow and better effect.
Batch Freezer
Italian ice cream freezer is also called a hard ice cream machine, it is a kind of automatic and electrical equipment specially designed to produce hard ice cream.
Blast Freezer
Ice cream blast freezer is a kind of equipment for rapid freezing of ice cream.Put the ice cream into the blast freezer at -25 degree to -35 degree to keep 15 to 20 minutes, the ice temperature reaches -16 to -18 degree,which is the best temperature for the Italian ice cream taste.
ABOUT US:

Nanjing Prosky Food Machinery Manufacturing Co.,Ltd located in Nanjing Lishui Economic
department zone which is very close to Nanjing Lukou International Airport. Prosky has more than ten years' experience in professional Italy Artisan gelato machinery field and devotes to become the top-class Italy gelato equipments manufacturer and facilitator in China.
We Porsky with ISO9001 has perfect production and quality control system. Prosky machines have passed CE and SGS certification. Meanwhile the agitator system of pasteurizer has been awarded as national utility model patent. We Prosky has signed a lot cooperation papers with nanjing famous universities to create innovative atmosphere and sustainable development.
We Prosky is professional in Milk Pasteurizer, Batch Freezer, Blast Freezer, Display Freezer, Ice Cream Combined Machine and so on and can also make customized machine to meet Domestic,Europe,North America,South America and all worldwide demands.
FACTORY DISPLAY:

COOPERATIVE PARTNER:

Thanks very much for more and more partners cooperate with us because of the trust, will you be next?
EXHIBITION:

TEST PICTURE: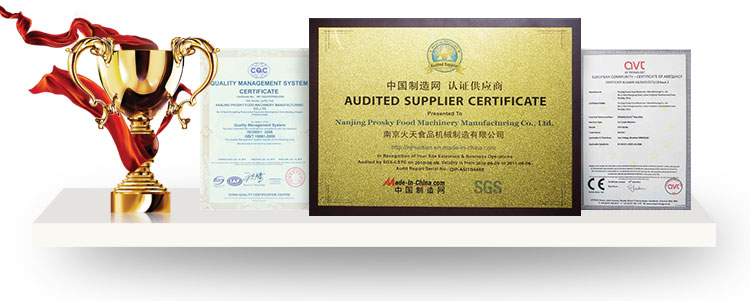 FAQ:
1.How to choose from air cooling and water cooling ?
Our standard is water cooling machine.According to different climate to choose is better .
2.Can we adjust the machine's high temperature and low temperature?
Yes, the machine default temperature setting is 82 degrees, the maximum adjustment interval is 99 degrees,
low temperature setting default is 4 degrees, the minimum adjustment interval is 20 degrees.
You can read the instructions to adjust according to the requirements .
3.Can you make it customized?
We can according to your special requirements for production of products.
4.How much time will be taken to ship?
We usually ship the machine in 15 days after payment. If you want to customize the machine
please contact us to confirm the time.
Please feel free to give your inquiry in the form below. We will reply you in 24 hours.